Studio
acb.studio loves its humans. And vice versa.
We strongly believe in the meaning of our actions.
Each of us makes responsible decisions independently.
We are a team – within our organisation and in cooperation with our clients.
We are authentic and act with integrity – always with a view to the good of others.
We embrace all we do with passion and enthusiasm.
We are constantly evolving – and grow with our work.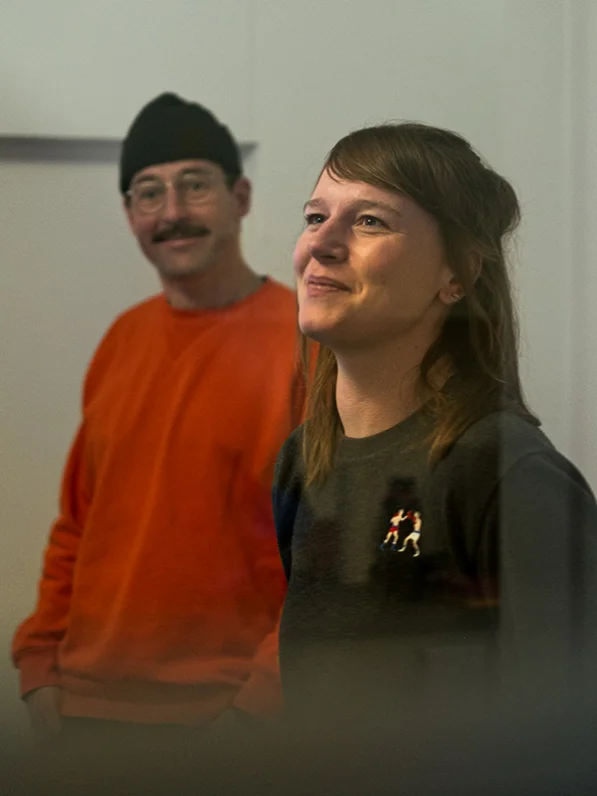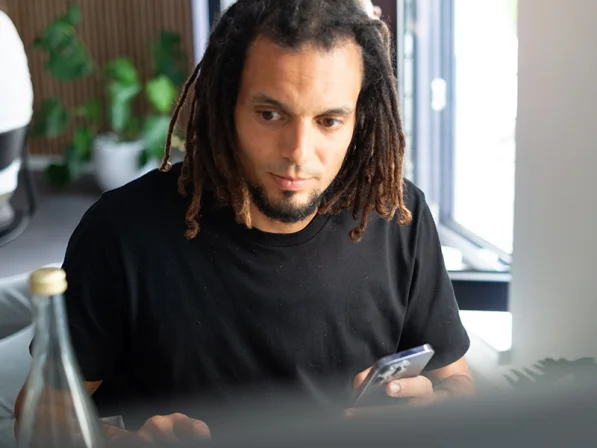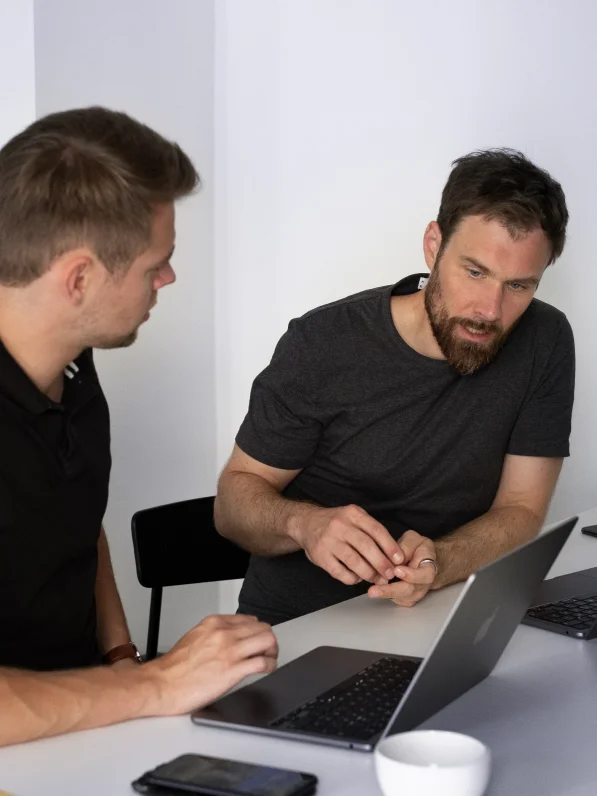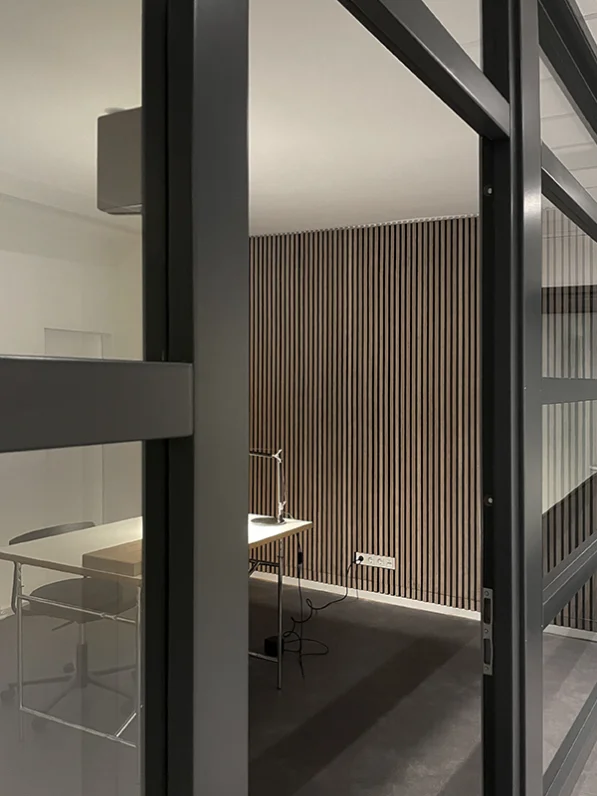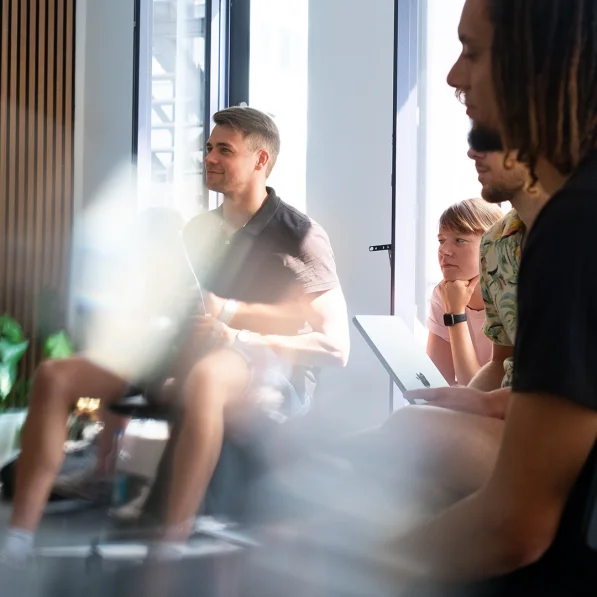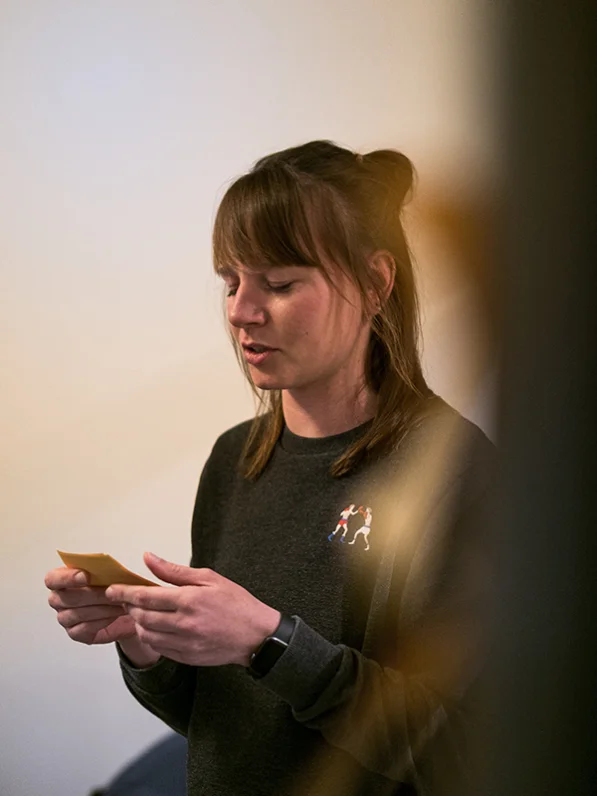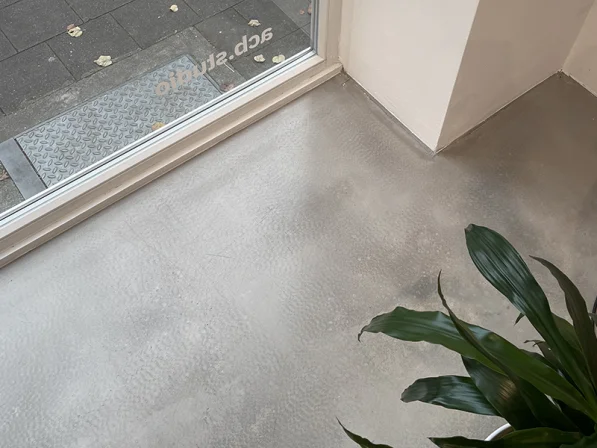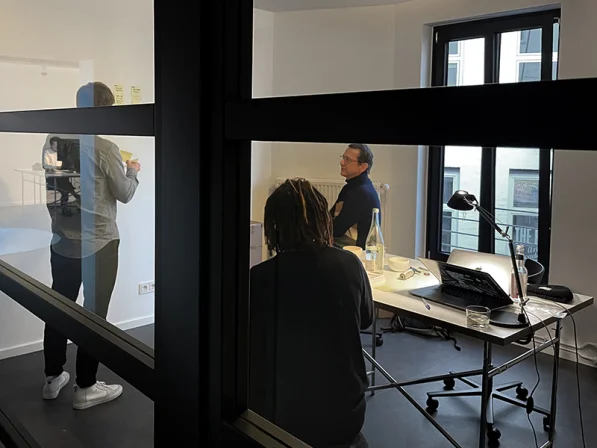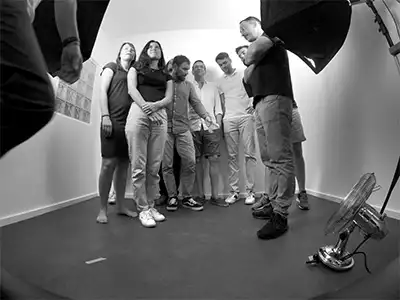 "We develop digital products & services – with a constant eye on planetary boundaries and our society. This is how we combine growth and responsibility."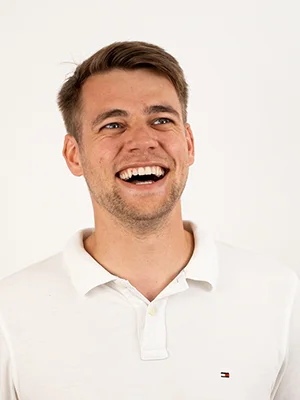 Radimir Bitsov
Development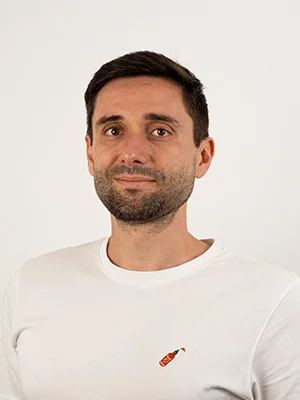 Christian Häringer
DEVELOPMENT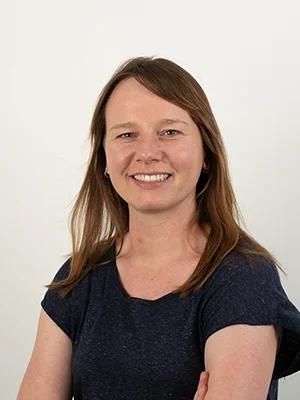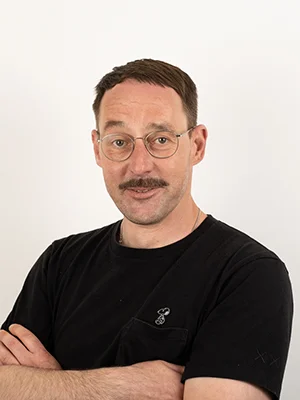 Joe Ben Slimane
Development
Sebastian Flock
Strategy & Founder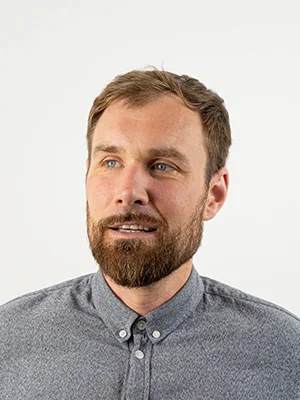 Marcela Meza Artmann
Development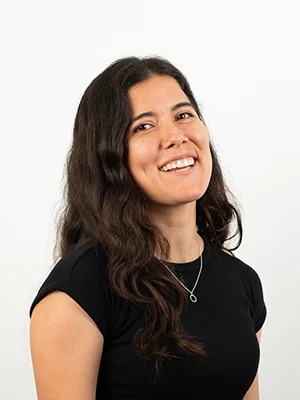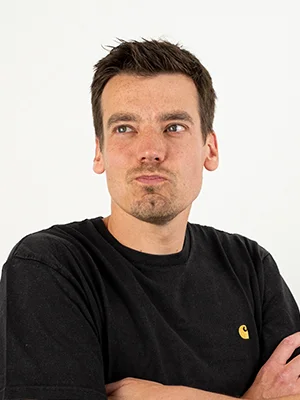 Chris Wallon
Design & Founder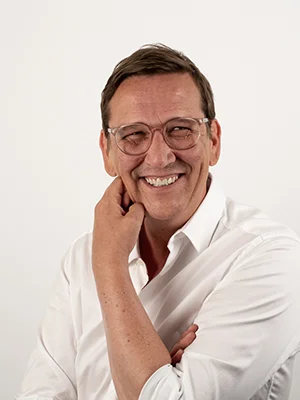 We are here for you, with permanent locations in Dusseldorf and Hamburg as well as numerous remote locations in Germany and the EU.
Not all the right people always live in the same place. That's why we at acb.studio work remote-first.

But we also love and live personal interaction. That's why we meet, optionally and depending on the project, in one of our hubs in Düsseldorf and Hamburg or privately in Berlin, Bremen, Lübbecke, Sofia or Valencia.

And at least twice a year we all get together in one place and concentrate on the most important thing: ourselves.
Chris Wallon is one of the founders and a designer at acb.studio. His playground is design; his passion is design systems and digital brand design.
Move along.
A lot to see here.
MINIMAL FOOTPRINT
Your visit on this website produces according to the measurement on August 18, 2023 on websitecarbon.com only 0,08 g of CO₂. Want to know more about the environmental footprint of digital products?